WE ARE USUALLY ASKED ABOUT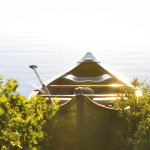 A year-round destination, the park also makes a great base to explore the variety of sports and attractions near Steamboat Springs, CO. An array of activities await with boating, fishing, hiking, picnicking and camping.
Winter is especially quiet, offering trails for snowshoeing and cross-country skiing to those seeking a less commercial experience. In summer, water sports enthusiasts enjoy the many ways to recreate at the lake.
Off-season and weekday visits are wonderfully serene, providing great opportunities to take pleasure in the land, water and nature without the crowds. Cabin fever in the winter can be relieved by camping in one of the four electrical sites maintained just for winter camping.
Stagecoach State Park is a great place to hold base camp when exploring the many outdoor opportunities around the park such as the Flattops Wilderness Area and Sarvis Creek Wilderness Area.
The area has a rich cultural history, beginning with the Ute and Shoshone Tribes using the area for hunting, gathering and making stone tools. French trappers and traders began using the valley in the 1700's and paved the way for mining and cattle and sheep ranching, which continues today.
FISHING AT STAGECOACH LAKE
Fishing at Stagecoach Lake
Home of the state record Pike caught in 2006, the lake and river offers renowned fishing for Steamboat Springs, CO.
Stagecoach State Park encourages the practice of selective harvest:
This is the practice of keeping some average-sized fish to eat while returning the larger and smaller fish to the lake to continue to grow. Without returning some of the fish to the lake, it's impossible for the lake to withstand modern fishing methods and still produce trophy-quality fishing
This practice is good for fishing. Take fresh fish home to eat and put some back for the future.
Important: As fish get older, there are fewer numbers in that age class. For example, if all 16-to-18 inch fish get harvested, there are none to grow to the 20 inch class.
The Division of Wildlife designated fishing at the Tail Waters below Stagecoach Dam as catch and release only. This area is touted by many experts as "Colorado's best rainbow trout fishery" and has received several accolades from Fly Fisherman Magazine.
Only artificial flies and lures can be used while fishing the length of the Yampa River between Stagecoach Dam and Catamount Lake. A number of commercial fishing guides are available out of Steamboat Springs.
STEAMBOAT SPRINGS BOAT RENTALS
CLICK HERE for Championship wakeboarding boats and packages!
Reservations are highly recommended for all Pontoon Boats and Fishing Boats. Please call 970-736-8342 for availability.
Boat rentals begin at the time requested on the reservation, not the time of arrival. Renters are responsible for leaving the dock on time and returning the boat on time. A 50% deposit is required to hold a reservation. The deposit is non-refundable. We will only issue a rain check If the weather is unsafe, i.e. lightning OR extremely high winds. We do NOT issue rain checks or refunds for wet weather or snow.
* We have a 48 hour cancellation policy. If you cancel within 48 hours of your reservation you will be charged the full amount of your booking. No exceptions.
We have a 48 hour cancellation policy. If you cancel within 48 hours of your reservation you will be charged the full amount of your booking.
Our wet slips are available for up to 20′ boats and from 20′ – 30′ boats. We offer wet slips on a nightly, weekly, monthly and seasonal basis.
Nightly slips run $25 for a 20′ boat and $30 for a 30′ boat.
Weekly slips (7 nights) are $120 for a 20′ boat and $150 for a 30′ boat.
Monthly slips (30 nights) run $395 for a 20′ boat and $475 for a 30′ boat.
Season slips are $995 for a 20′ boat and $1175 for a 30′ boat.
Dry Storage is available monthly (30 nights) and seasonally. The monthly rate is $150.00. The season rate is $375.00
COLORADO STATE PARKS PRE-INSPECTION REQUIREMENTS
Stagecoach State Park requires pre-inspections for Aquatic Nuisance Species (ANS) prior to launching any vessel on the reservoir. A vessel with a valid seal and receipt may launch outside the scheduled inspection hours by logging in at the boat ramp.
Summer 2015 Schedule is as follows: the Morrison Cove ramp will be open Friday afternoon – Sunday evening with the ANS Inspections Station open for limited hours within this period. Please contact the Park Office for scheduled opening hours.  Boats requiring an inspection will need to launch from the Marina Ramp between 8 AM and 8 PM when the Morrison Cove inspection station is closed.​